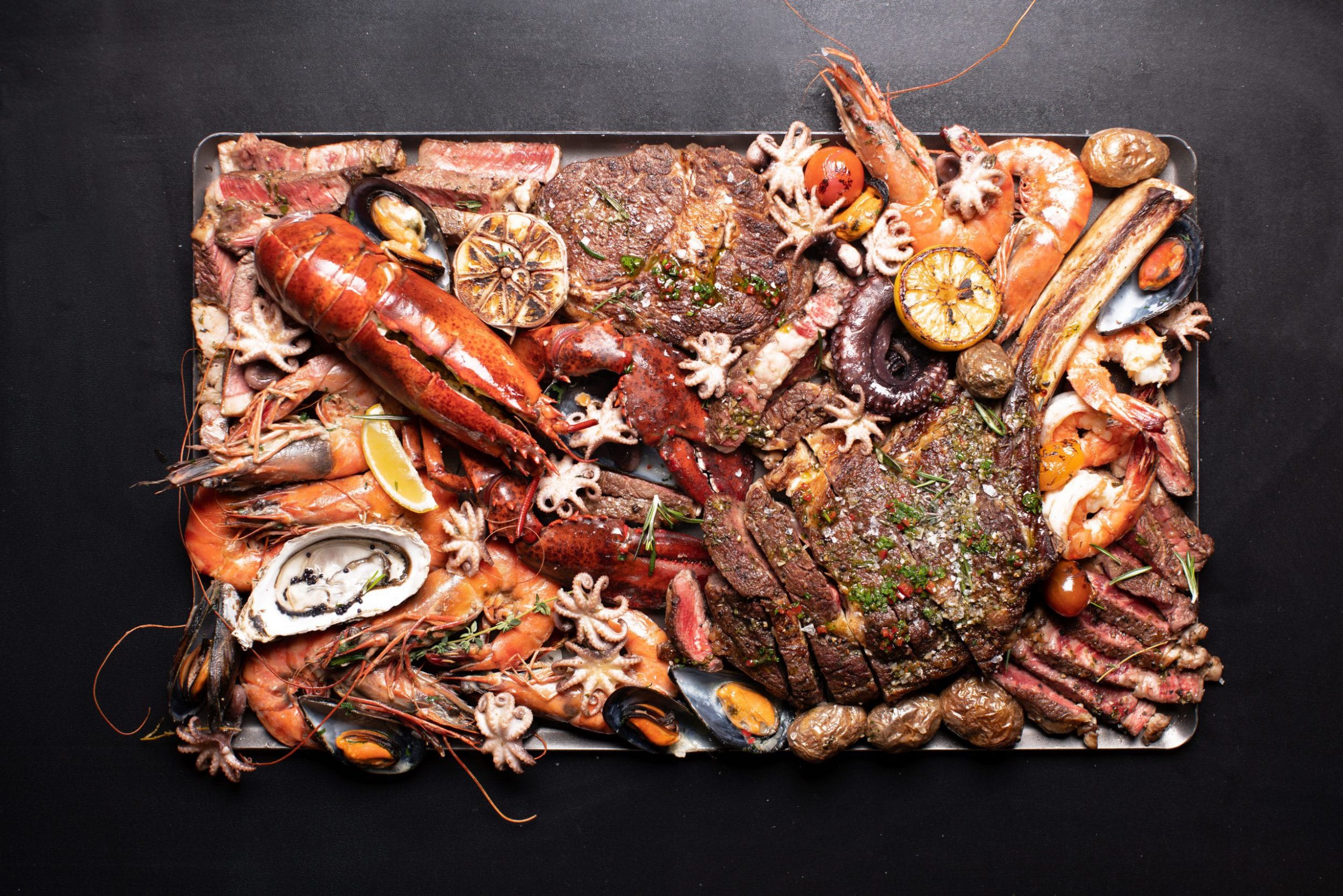 Surf & Turf


Surf & Turf is a unique way of combining meats and seafood, which opens the door to the world of unique and unforgettable flavor compositions. Selected meats and always fresh fish or seafood from all over the world are the foundation of our restaurant's menu.
TRUE is the outcome of many years of experience. Those have been years spent in homes full of people and love, as well as in schools, where proper principles and knowledge have been instilled. Those have been the years spent exploring the world, its nations, their behaviour, as well as cuisine types. TRUE is a restaurant where guest satisfaction comes first.

In addition to unexpected combinations of flavours, guests can try various types of wine, often imported from the farthest parts of the world at their special request. Comprehensive service, which is in line with established international standards, includes 21 non-intrusive approaches to the table, cutting meat, fish filleting, as well as peeling lobsters in front of the guests.
Seafood

The pursuit of exceptional fish and seafood continues. Our suppliers, on our behalf, place bids during auctions taking place all over the world. They are based on offering products coming directly from fishing boats. Parrot fish, Caribbean crawfish, pied de cheval oysters, hand-caught scallops with a 24-hour delivery guarantee are what make our dishes to be characterized by the highest quality at all times.
Meats

Hereford, Wagyū, Limousine, Simental, and Black Angus beef - the types of meat served in our restaurant are obtained from the winners of world competitions. Acquiring them is a truly unique process. We not only check how the breeding process is performed. We also expect product samples and only after obtaining them, we decide whether a given type of meat will be added to our menu. We always look for the best.
Alcoholic beverages

Our alcohol portfolio is a top notch, as it is based on high-quality distillates only. Small distilleries, small runs, and unique non-commercial products are the basis of our menu. The cocktail menu includes refined bartending classics and beverages enriched with original macerates, spices, and liqueurs.
The wine list includes complete wines. We learn about their origin and production period, check the opinion of experts, taste them, and then - we decide whether a specific wine will appear in our menu or not. We have to go for such an approach, as we are looking for unique wines, produced in small quantities - hence the frequent rotation in our menu.